Install Composer on Windows with XAMPP
Install Xampp
First of all, you need to download and Installed XAMPP, then we need to install Composer.
Composer
Composer is a tool for dependency management in PHP. It allows you to declare the dependent libraries according your project requirement and it will manage (install/update) them in your project for you.
Install Composer
Before start installation, Open php.ini file, you can find this file in the C:\xampp\php path.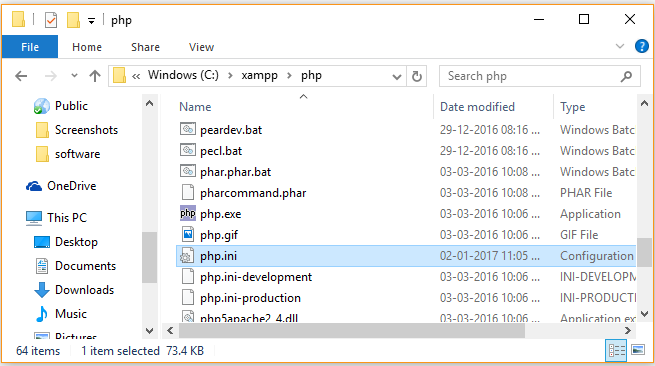 Make sure these lines are enable by removing the semicolon (;) from the start.
extension=php_openssl.dll,
extension=php_curl.dll
Restart your xampp, extension should be enabled after that. Now we are ready to install Composer set up.
1) First Download Composer for Windows and after finished downloading click Composer-Setup.exe – it will install the latest composer version whenever it is executed. Click on the next button.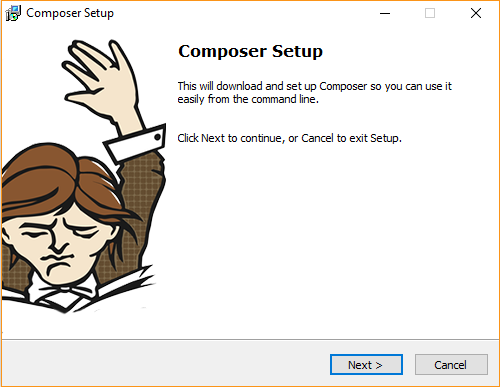 2) Select php.exe file. Click on the next button.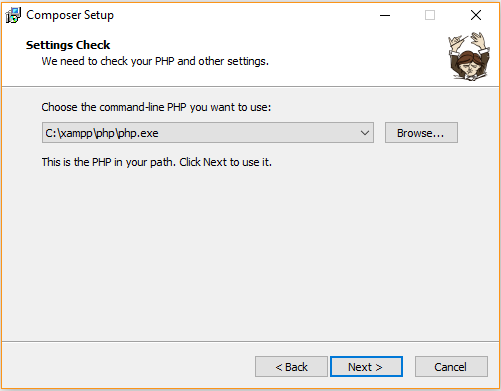 3) No need to add proxy URL. Click on the next button.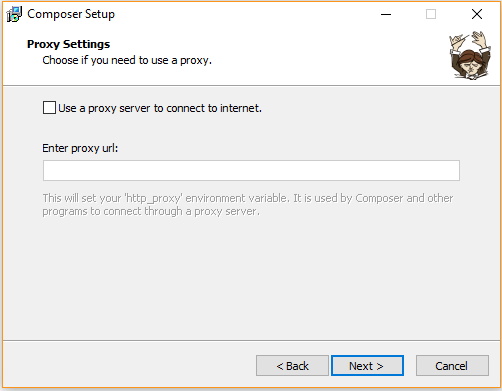 4) Ready to install and click on the Install button.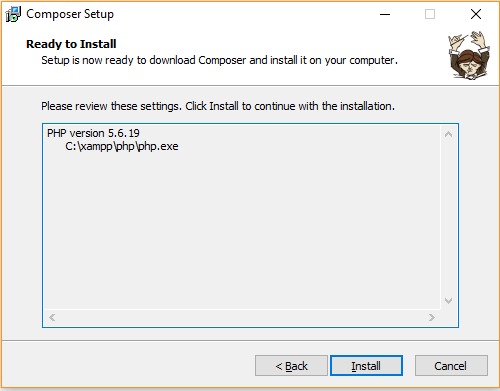 5) Once you successfully installed the Composer
Open Command Prompt from Run, press the "Win + R" key to open RUN dialog box. Type cmd, and click/tap on OK.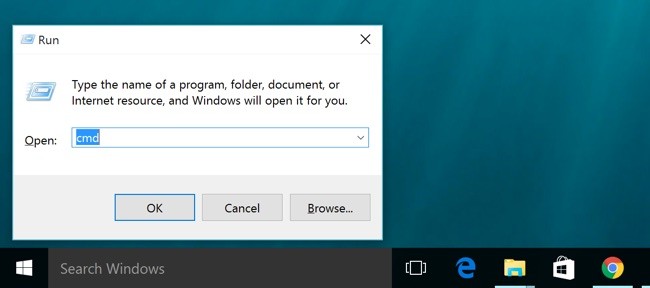 then type composer and press enter in the terminal you will get following response like in the below image.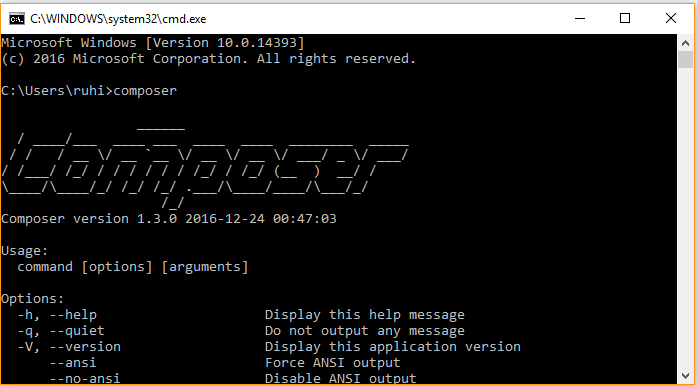 thanks – https://www.thecodedeveloper.com/install-composer-windows-xampp/